Retirement Planning In Corning, NY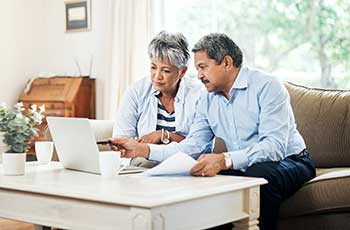 Retirement planning can be tricky and involve many intricate decisions that can influence your financial health later in life. When you work with retirement plan consultants at John G. Ullman & Associates in Corning, NY, you can rest assured that all your questions will be answered, money invested responsibly and future needs planned for adequately. Ensure your future stability when you begin planning for your retirement as early as possible and with qualified professional advice.
Financial Planning With An Eye On The Future
You may find it hard to believe that the financial decisions you make now will still be resonating 20, 30 or 40 years in the future. How you manage your money now will dictate your future habits and impact what resources are available to invest in your retirement. The experienced financial consultants at John G. Ullman & Associates can take a realistic look at your current financial picture and help you design a framework for your retirement and how you approach money currently. From investing in adequate insurance to providing for your heirs in the future, you should be working on today's financial planning with an eye on the future.
Qualified Retirement Plan Consultants In Corning
The qualified retirement plan consultants at John G. Ullman & Associates are all highly educated, trained and certified professionals who have proven track records helping clients just like you. From experts in a variety of retirement investment vehicles to insurance pros, we can guide you in the right direction for your individual needs. We also have professionals from a variety of backgrounds, so when a unique financial situation arises in your life or with your retirement planning, you have access to specifically experienced financial, tax and legal experts.
Schedule A Consultation To Begin Retirement Planning Now
Delaying your retirement planning by even a few years can put you in vastly different financial shape when you're ready to leave the working world. John G. Ullman & Associates is headquartered in Corning, NY, with a branch office in Rhinebeck. Contact the location most convenient for you today or call our toll-free number at 1-800-936-3785 to schedule a consultation and begin your retirement planning right away. We'll guide you through every step of the retirement planning process.