Welcome to "Womansplaining: A Financial Wellness Blog for Women, by Women". Womansplaining is the brain-child of JGUA Advisor Kelly Lewis. Kelly is a Certified Financial Planner (CFP®) with an impressive legal background, having practiced as a licensed attorney in the Washington DC area before beginning her career in finance with JGUA in 2014. Kelly will dive into what you can expect from Womansplaining in the rest of this post, so keep reading and welcome to the conversation!
Hello, wonder women of 2019! Is it too late for me to suggest a new year's resolution to you?! It IS too late, isn't it? Seeing as it's nearing the end of January and already 2019. I know I made mine weeks ago…and I may have already broken it and created a new one too. But that's a different story! Today's post for you is short and sweet. I want to pitch an idea to you. An idea to make one single teensy weensy financial new year's resolution in addition to the one you've already made and…unlike me, keep it. Here's my pitch to you:
Step 1:  like the "Womansplaining" pages on Facebook and Linkedin to join the conversation…find us at @JGUAWomansplaining.
There you go! That's it! That's all you have to do. Easy peasy lemon squeezy. My first dip in the blogging pool was so well received that we decided to turn it into my very own financial wellness blog for women, by women. The name of the blog is "Womansplaining" and it's hosted by the wonderful wealth management firm (where I work) John G. Ullman & Associates (JGUA). As a proud member of the Millennial, Xenial, or Gen Y (depending on who you ask) generation, I personally know many of the financial hardships and challenges that we face in this economy today. Specifically, that women face. My goal for you for 2019, and yours (I hope!) is to keep up with my monthly tips for feeling more at ease with your finances by the time we hit the Roaring Twenties.
We each have our own personal financial journey to take and I'd love to be your tour guide. Every few weeks, I will email my subscribers directly and post links on social media (e.g. FB and LinkedIn). The topic will be ONE financial action you should work on for that month. Only one. By the end of the year, I want all of us ladies out there to have a little more peace of mind when it comes to our finances. What's more, I'm going to do it along with you. I'll share my personal financial triumphs, hiccups, and shortcomings along the way. Sure, we won't be able to tackle everything, but let's tack something, and let's do it together.
My "first" monthly Tip in February will be: Taking Stock: What do I Have and Where is it? I will go into an in-depth review of what retirement savings are, how to get started, and how to make your money work on your terms. Do you all remember seeing an article circulate on Facebook in 2018 about a study that Fidelity did? It estimated that we should have 2x our salary saved for retirement by the time we're 35! Ha! To that I say -if you can do that wonderful- but realistically, there's a lot of us in our 20s, 30s, 40s, and yes, even 50s still, saddled with so much student loan debt, low-paying jobs, and high rent that our eyeballs might just explode! How are we supposed to think about retirement when it's so far away? Next time, let's talk about some realistic options for managing debt, life, and savings at the same time.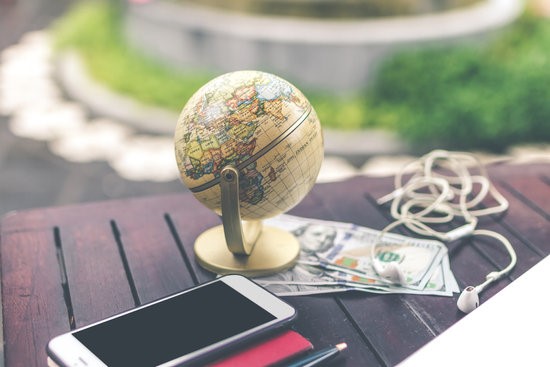 Step 2: Nope, there's no step 2! I promised only one. Just don't forget to subscribe and follow here! And never forget to reach out to me directly at lewisk@jgua.com if you want to see more on any topic we chat about on my blog.
Stay sassy ladies!